Eazi-Grip

The Eazi-Grip™ 'Evo' tank grip
Launched in 2011 and features unique hemispherical traction domes that offer high levels of grip, combined with exceptional rider feel. Working closely with feedback from leading BSB riders, the 'Evo' tank grip has evolved to the stage where it is now the product of choice in the paddock.
The Eazi-Grip™ 'Pro' tank grip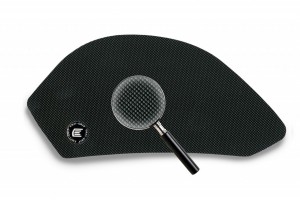 Features a unique, circular embossed pattern, with a sleek and more dynamic profile. The Eazi-Grip™ 'Pro' series Tank Grips have been specifically designed to allow greater movement on the bike whilst giving high levels of grip when needed, under heavy braking.
---